Austin Symphony Orchestra Poster
Concept for a concert event, Remarkable Romantics, hosted by the Austin Symphony Orchestra.
Sketches
After much searching, I decided to base the Midori in my poster on this photograph by Timothy Greenfield-Sanders. I wanted to preserve the warmth and respect for the instrument that is clear in the photograph.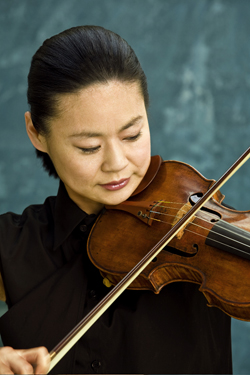 The Final Poster
My final poster uses the rule of thirds to break the space into thirds, both vertically and horizontally, to help organize the information and imagery.